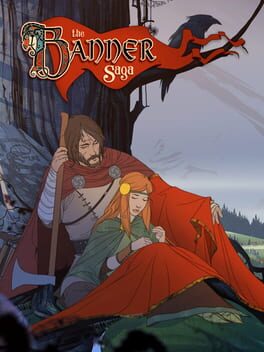 The Banner Saga PS4 CD Keys
What are The Banner Saga PS4 CD Keys?
The Banner Saga PS4 CD keys, also known as game codes and game keys, are digital downloads that can be redeemed on platforms and services where the game was officially released. For example, The Banner Saga codes can be redeemed and played on iOS, PC (Windows), Nintendo Switch, Mac, Android, PlayStation 4, Xbox One, Linux.
How can I find the best The Banner Saga PS4 CD Key prices?
Prices vary by region, platform and the service and/or game launcher the CD key can be redeemed on. BestCDKeys.com takes all of these factors into consideration and makes it easy to compare prices from official retailers and popular third-party marketplaces by finding you the best daily The Banner Saga PS4 sales and discount codes available worldwide.
The Banner Saga PS4 Digital Downloads
Buy The Banner Saga game codes and redeem them to own a digitial copy of The Banner Saga PS4 that you can download and play. Select your preferred country, platform and service to find the best deal.
The Banner Saga PS4
The Banner Saga is a Viking-themed tactical role-playing video game.
Storyline
The core of the game is a single-player campaign of turn-based combat engagements inspired by games such as Final Fantasy Tactics and Shining Force, with the player controlling and being able to build up a party of characters with complementing abilities. According to the developers, their aim was to create a "mature game for adults in the vein of Game of Thrones or The Black Company". They intend to engage players emotionally by allowing them to build relationships with the game's characters and shape the outcome of the story through an array of conversation choices.[8] The game eschews certain conventions of action-oriented computer role-playing games such as the focus on a young lone hero's story, looting and buying items, or reloading a saved game state after defeat. Instead, the developers intended to tell the story of the player's caravan as a whole, and encourage players to accept and deal with the consequences of any defeats they may encounter.[9] The first game in the Saga centers on the return of the Dredge, a warlike race that despises humans led by the Bellower, a nigh invincible Dredge who leads them on a warpath on human and Varl. As a wandering army sent to fight against the Dredge and find a weakness for the Bellower, many difficult decisions are made by the caravan that would shape the fate of both man and Varl.
Details
| | |
| --- | --- |
| Publisher | Versus Evil |
| Developer | Stoic |
| Genre | Role-playing (RPG), Strategy, Indie, Tactical |
| Game Mode | single-player, multiplayer |
| Theme | Historical, Fantasy |
| Platform | iOS, PC (Windows), Nintendo Switch, Mac, Android, PlayStation 4, Xbox One, Linux |
The Banner Saga PS4 CD Key Prices Compared
Similar Games