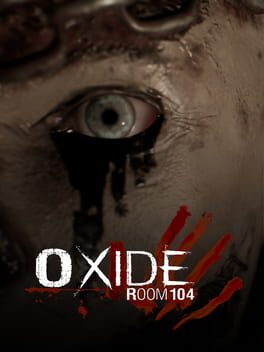 Oxide: Room 104 CD Keys
What are Oxide: Room 104 CD Keys?
Oxide: Room 104 CD keys, also known as game codes and game keys, are digital downloads that can be redeemed on platforms and services where the game was officially released. For example, Oxide: Room 104 codes can be redeemed and played on PC (Windows), Nintendo Switch, PlayStation 4, Xbox One, PlayStation 5, Xbox Series X|S.
How can I find the best Oxide: Room 104 CD Key prices?
Prices vary by region, platform and the service and/or game launcher the CD key can be redeemed on. BestCDKeys.com takes all of these factors into consideration and makes it easy to compare prices from official retailers and popular third-party marketplaces by finding you the best daily Oxide: Room 104 sales and discount codes available worldwide.
Oxide: Room 104 Digital Downloads
Buy Oxide: Room 104 game codes and redeem them to own a digitial copy of Oxide: Room 104 that you can download and play. Select your preferred country, platform and service to find the best deal.
Oxide: Room 104
A shady business, an abandoned motel, a terrifying host and only one way out. Welcome to OXIDE. Put yourself in Matthew's shoes and try to escape from there just as you would in real life. Every decision you make will alter the story and, therefore, your chances of coming out alive of that terrible place. Sneak through the facilities of the old motel looking for a way out while you discover what is happening there, at the same time that a terrifying presence is stalking you in every corner and every dark room. She knows you are there. Don't move, don't breathe. That creature will not hesitate to tear Matthew to pieces. He knows it as if he had lived that before. Every action will change the course of events making each game unique and with diverse solutions. Each time Matthew dies he returns to the bathtub in room 104, consuming his flesh and feeding his madness. Use your ingenuity to escape and pay attention to details, but be careful of the choices you make, as they will either put you one step closer to freedom or lead Matthew to a traumatic death. Will you make it out of OXIDE alive?
Storyline
Matthew had a good deal up his sleeve: going to the meeting with his contact at that old roadside motel, closing the deal and living the high life. What at first sounded as easy as strolling through the woods will turn into the longest and scariest night of his life. Matthew wakes up in shock in an unfamiliar place. He remembers the night drive, the stops to get gas and the arrival at the motel's parking lot. He knows he is at Night Soul Motel but has no idea how he got to the bathtub in room 104. Matthew's priorities change radically and from that moment on his only motivation will be to get out of that strange place, but a terrifying presence will prevent him from doing so. Now Matthew has to use all his ingenuity to get out alive of this terrifying place.
Details
| | |
| --- | --- |
| Publisher | Wild Sphere |
| Developer | Wild Sphere |
| Genre | Adventure, Indie |
| Game Mode | single-player |
| Theme | Thriller, Horror, Survival |
| Platform | PC (Windows), Nintendo Switch, PlayStation 4, Xbox One, PlayStation 5, Xbox Series X|S |